Higher grade gold assets in Canada command a premium valuation. Signature owns 100% of the Lingman Lake Gold project which controls ~ 90% of the greenstone basin surrounding the historical workings. Management have successfully ramped up exploration efforts throughout 2021 and into 2022 to focus on rapidly expanding the Lingman Lake mineralized envelope and advance the regional high-potential exploration targets for targeting additional regional discoveries. The company has made substantial progress towards its goal of publishing its initial N1 43-101 compliant resource. With the completion of that work the company will be in a good position to rapidly advance it's resource development activities on the patented claims and regional exploration activity.
SGU Mining Claims on the Greenstone Basin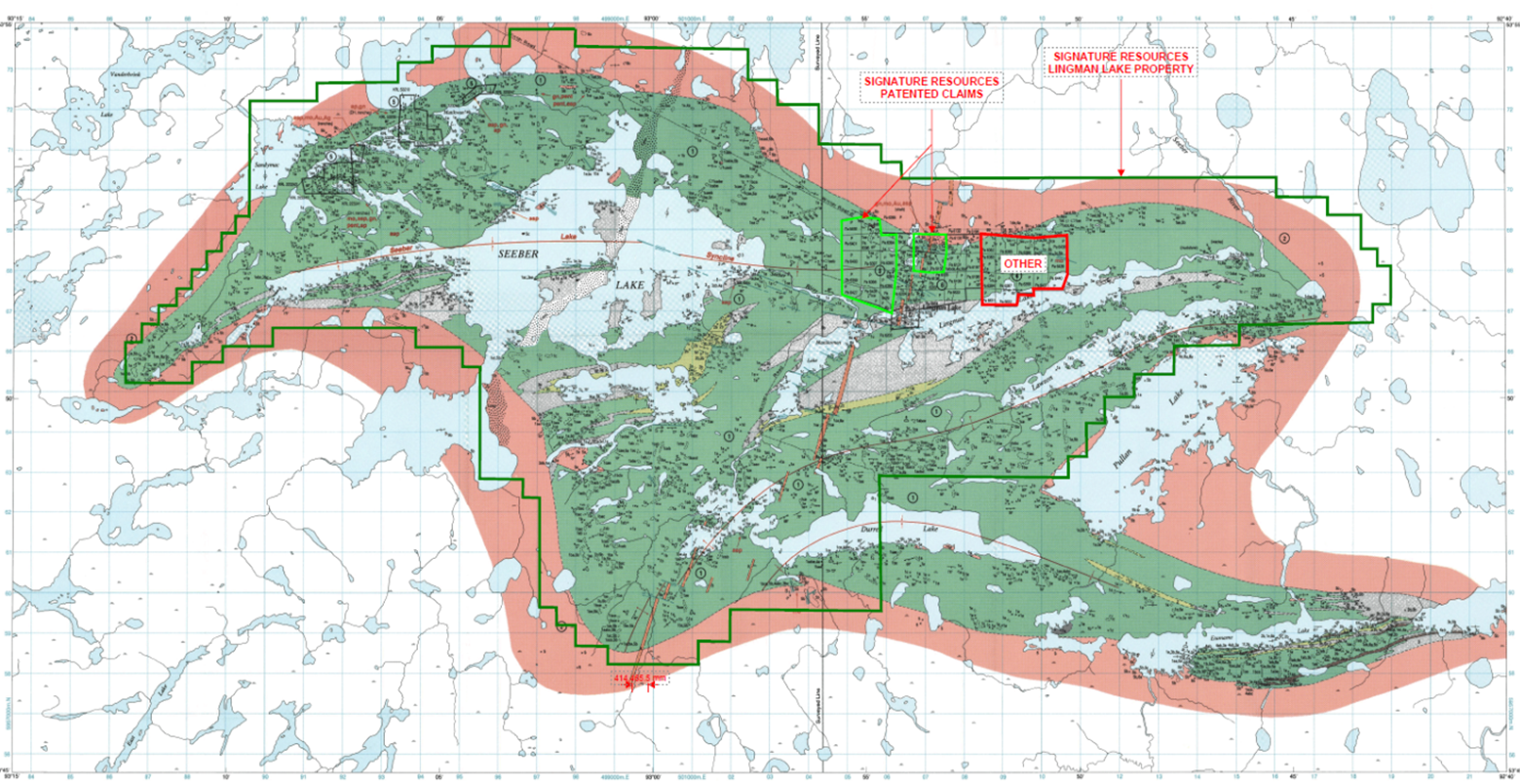 Example of High Grade Intercepts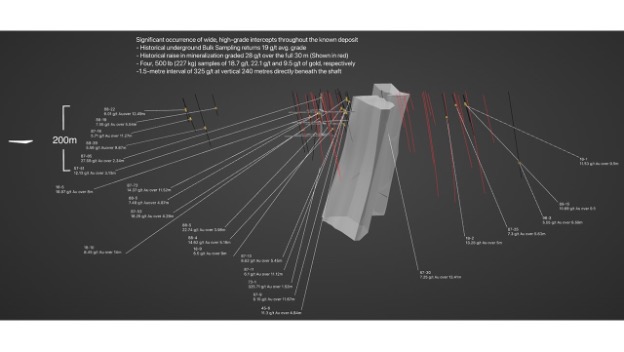 Lingman Lake Gold Project will benefit from advancing infrastructure.
The Province of Ontario has made it a priority to connect the remote Fist Nation's communities which has been the driving force behind the Wataynikaneyap Power Project. Planning for the project began in 2008 with the original Central Corridor Energy Group targeting the connection of 13 communities. In 2014, it expanded by five the number of communities it was targeting to connect to the grid and in 2016 the list of communities to be included in the program was expended to 22 communities. Phase 1 of the project was focused on expanding the capacity of the transmission system to allow the expansion to the remote areas. This portion of the program was completed August of 2022. Work on Phase 2 (see the map below) is ongoing and will be bringing power very near our project connecting the Sachigo Lake First Nation to the substation just North of Pickle Lake. It is currently projected that this connection will be completed May of 2024. The progress on this project can be followed here and here.